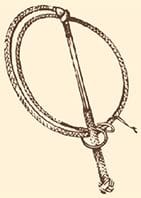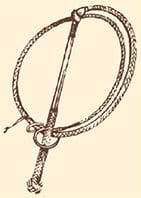 The Australian Plaiters And Whipmakers Association

The Australian stockwhip has acquired its unsurpassed worldwide reputation through the combination of the skill of our whipmakers who were quick to recognise the unique qualities of kangaroo leather in the production of a variety of finely plaited items and its widespread use by our stockmen over many years.
Our Association aims to preserve and promote the art and craft of leather plaiting as practised in Australia with particular emphasis on the unique skills of the Australian whipmaker.
We aim to do this by bringing together those people with an interest in plaiting and whipmaking and encourage the sharing of knowledge and advice through the publication of our Journal.
It is the continuation of the standard of excellence in the skills of whipmakers and plaiters that we strive to uphold.